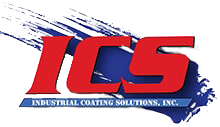 Industrial Coatings Solutions Inc
ICS is one of the premier Media Blasting and Powder Coating job shops in the Pacific Northwest. Servicing Montana, Wyoming, the Dakotas, Idaho, Washington and Oregon, we are equipped like no one else in the region, we can pick-up, handle, store and deliver large and small jobs alike.
ICS uses a special grit of garnet blast media that has been proven to provide the best cleaning and profiling for coating adhesion. We can blast small parts in our two-station Skat Blast blasting cabinet, or larger parts in one or BOTH of our two blasting rooms equipped with up to four, 6 cubic yard blast pots.