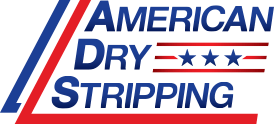 American Dry Stripping
The most trusted "Blast to Finish" service in The Northeast
American Dry Stripping + Xtreme Temperature Coatings is the most pedigreed blasting and coating service in the Northeast. We are now together, under one roof.
In addition to dry abrasive media blasting ("sandblasting") and surface preparation, ADS + XTC now offers surface finishing services in house: powder coating and high-temperature ceramic coating.
We work on:
Rare and classic cars, motorcycles and parts.
Architectural ironwork and metalwork such as lamps, railings, radiators.
Reclaimed metalwork, fiberglass and plastic, for restoration design and use.
Industrial parts of all sizes and quantity, from tanks, frames, as well as industrial jobs, big and small.
Fine metal artwork.
Exhaust systems, headers, chassis and more.
Since 1982, thousands of repeat customers have come to us for media blasting and surface preparation. We do the job right. For Sandblasting CT and powder coating services serving the Northeast, call us. We do the job right, from blast to finish.